dr Luigi Di Lorenzo MD, PhD, senior FEBPRM
Consultant at The View Hospital, DOHA.

www.theviewhospital.com



Specialista in Medicina Fisica e Riabilitazione
Specialista in Anestesia e Rianimazione
Curriculum Vitae
Researchgate.net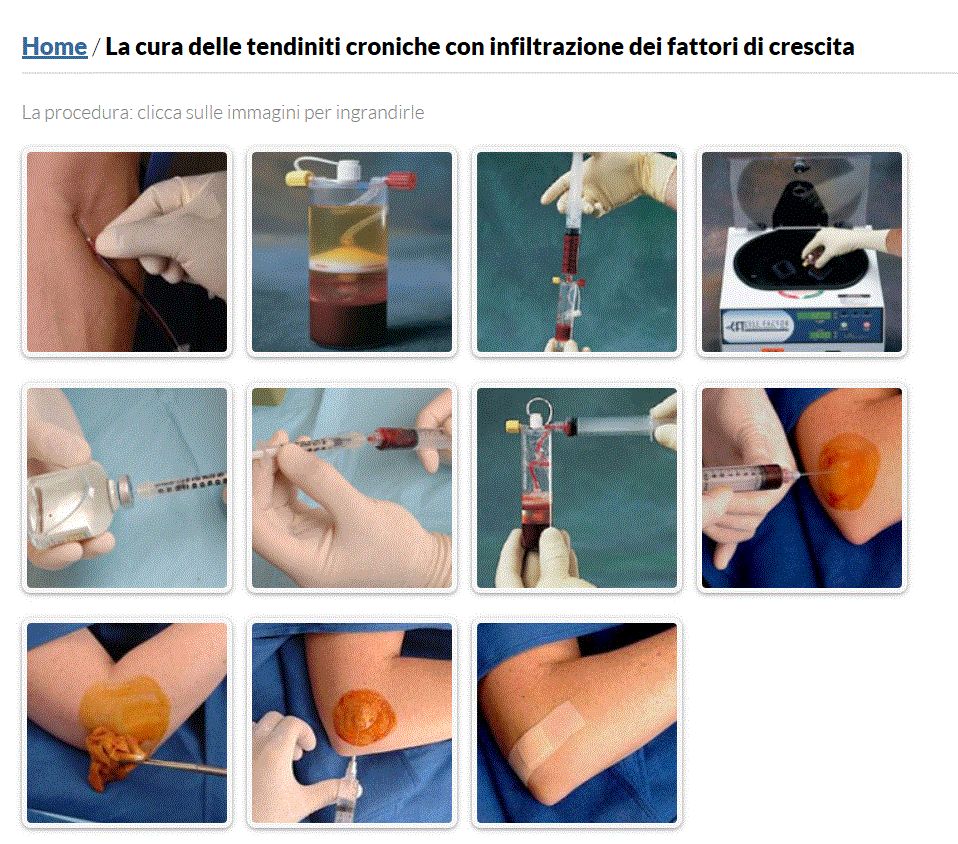 Iperidrosi focale Tossina
Infiltrazioni Ecoguidate
Acido Ialuronico
Video
//
Infiltrazione ANCA con Acido Ialuronico
Video
//
CELLULITE ed Onde d'urto
Video
//
Infiltrazione OZONO nell'ernia discale
Video
//
Infiltrazione OZONO nell'ARTROSI
Video
//
Indicazioni ONDE d'URTO Tendinopatie
TITOLI ACCADEMICI

11.12.1993 : Laurea in Medicina e Chirurgia presso la Seconda Università Napoli
Tesi: " Funzione del muscolo Psoas". Relatore Prof GATTO Salvatore vot.105/110

18.11.1998: Diploma di Specialista in Riabilitazione SecondaUniversità Napoli
Trattamento farmacologico della spastcità".Relatore Prof Gatto

29.11.1999: Diploma di Specializzazione europeo: European Rehabilitation Board FEBPRM

Febb-Nov 2001: Corso Perfezionamento Universitario Annuale " Manipolazioni Vertebrali"
Università di Siena Dir Prof BOCCHI - Patrocinata SIMFER

Ott. 2004 "European School od f pain" Terapia del dolore Università di Siena Dir. Prof Carli G.—Prof.a Aloisi AM—Prof Zimmermann

05.03.2007: Diploma della Scuola Mediterranea biennale di Medicina del dolore Facoltà di Farmacia, Università "Federico II" www.scuolamediterraneadolore.com www.federdolore.it

9.11.2007 : Diploma di Specializzazione in Anestesia e Rianimazione Università Tor Vergata di Roma Di r. Prof Sabato A. Relatore Prof A.Gatti Tesi Specializzazione: Gli Oppioidi nel dolore cronico non oncologico"

11'09-10/2012 Dottore di Ricerca PhD MED 34 Università degli Studi di Roma Tor Vergata Prof. FOTI C.
"Advanced Technology in Rehabilitation Medicine"

Dal Marzo a Dicembre 2013 Corso di Alta Formazione Universitaria
in Statistica Medica per la Ricerca Clinica Università La Sapienza
2015
Master/Corso annuale in Ecografia Intesrnistica ed ecografia Extended Fast
IAF_Istituto di Alta Formazione ROMA - Aurelia Hospital Anno 2015
​
2018-2019 Diploma Top Management
Università di Genova AMAS
Idoeneità Albo Direttori Generali
​
A.A. 2019-2020
IScrittto LAurea MAgistrale in
Economia Aziendale
Indirizzo Management Aziende Sanitarie
Università Tel. La SApienza
2022 Certification of Senior European Rehabilitation Board FEBPRM

La formazione in Medicina Manuale :
1) corso primo livello Ospedale Niguarda Ca' Grande, Milano Novembre 2000
2) corso secondo livello Ospedale Niguarda Ca' Grande, Milano Novembre 2001
3) corso (3 giorni) a Parigi tenuto dal Prof Robert Maigne presso l'Ospedale " Hotel Dieu" Giugno 2002
4) Frequenza di 3 settimane presso il reparto Medicina Fisica e Manipolativa " Hotel Dieu" Parigi
5) corso (3 giorni) dr Tessandier - Accademia Veneta Terapia Manuale - Venezia 2002
6) Febb-Nov 2001: Corso Perfezionamento Universitario " Manipolazioni Vertebrali"
Università di Siena Dir Prof BOCCHI

FORMAZIONE in Ecografia multidisciplinare

1994-1995 Bienno 1° Livello Scuola SIUMB Ecografia Generale Ospedale Cotugno NAPOLI

Maggio 2004 Scuola Ecografia Muscolo Scheletrica www.musculultrasound.it dr MONETTI Bologna

Dal 2005 al 2009 Esperienza pratica presso AO RUMMO e Centro CEFISA Salerno www.gruppoforte.it (Ambulatorio Ecografia Muscolare)

27/09/'09 -09/10/'09 Scuola Avanzata Muscolo Scheletrica diagnostica ed Interventistica IOR Bologna Prof GALLETTI S.

03.06.2010 Ecografia Muscolare ed ecoguida per la Tossina Botulinica . Policlinico di Verona

Giugno 2012 Expert Meeting Course PARIS -IPSEN Ultrasound Guided BoNt Injections

Marzo 2013- 2 days Musculoskeletal Ultrasound Course Camogli prof Silvestri
Nov 2014 2 days Course "Nerve Ultrasound"
Gennaio 2015 3 days Course
Eco Color Doppler Vascolare
Febbraio _Luglio 2015
Master/Corso annuale in Ecografia Intesrnistica ed ecografia Extended Fast
IAF_Istituto di Alta Formazione ROMA - Aurelia Hospital Anno 2015
​
Nov 2019 Medical Sa dr. D'andrea
Corso Eco Color Doppler Trans Cranico e TSA
------------------------------------------
INSEGNAMENTI
1996 Annualità "Corso di Bioetica"
Scuola Infermieri ASL CE
2010-2012
Lectures PhD Program per
Specialisti In Formazione
" Morning Meetings"
2014-2015
Docenza " Statistica Medica"
Corso di Laurea Triennale
Tecnico di Radiologia
Uiversità Federico II Napoli
ESPERIENZE PROFESSIONALI
dal 15 MAggio 2023
​
Primario Neuro Riabilitazione Codice 56
Struttura accreditata S.S.N.
&
Research Fellowship 2023 Universita` di Roma
​
Ottobre 2022 - 13 Maggio 2023:
Rehabilitation Consultant
The View Hospital, Doha QATAR
​
Dal 01.01.2019 al 15/10/2022
Direttore f.f. UOC Medicina Riab.Intensiva
Ospedale SAnt'Alfonso Maria dei Liguori
SAnt'Agata dei Goti BN
​
Dal 01 Marzo 2016 al 15/10/2022
Responsabile U.O.S.D
Medicina Riabilitativa Intensiva
Dipartimento NeuroScienze

Dal 25.02.2010 al 29 Febbraio 2016
Primario FF Direttore Struttura Complessa incarico art18,comma 4 AO RUMMO Benevento

1993 - 1994: Medico Volontario Clinica Ortopedica Università NA

1994 - 1996: Specializzando in Riabilitazione II Università NA

1997 (Aprile –Ottobre) : Senior House Officer Rehabilitation Brighton Hospital 1

1998: Specializzando in Riabilitazione Seconda Università NA

Ott.1998—febb 1999: Fisiatra presso Clinic Center Napoli

Feb.1999 - Maggio1999: Dirigente Medico U.O. RiabilitazioneASL Salerno 2 Salerno Maggio.'99 -

Agosto'99: Dirigente Medico U.O. Riabilitazione Ospedale LECCO.Presidio di Bellaggio

Agosto'99-Maggio'05: Dirigente Medico Fondazione S.Lucia IRCCS Roma

Dal Maggio '05 Dirigente Medico UOC Riabilitazione Azienda Ospedaliera RUMMO Benevento DEA II

Pubblicazioni Internazionali
su Journals Peer Reviewed ( agg. july 2023; 3 in reviewing process
​
2023
DTI -MRI helps tailoring speech therapy: a case report with short narrative review
D Lorenzo L., Muccio FC
Neurorehabilitation 2023 Vol Sept
​
Targeted injections can improve groin pain management in osteitis pubis. A narrative review
D Lorenzo L.
M.L.T.J - Muscle, Ligaments and Tendons Journal" - Vol. 13 issue 3/2023. 13
​
Fenomeno di Raynaud e beta-bloccanti nell'anziano: da un case report, una review di scopo rivisita vecchie e nuove evidenze che ne ridisegnano la gestione
Dilorenzo L, Razzano D, Barbieri M
Bollettino SIFO 64 (2), 93-99
​
​
Focus sulla terapia anticoagulante nella fibrillazione atriale del paziente anziano post chirurgia ortopedica maggiore in setting riabilitativo: DOACS, warfarin, rischi …
DiLorenzo L., Di, Barbieri, Romano, Carello
Il Pensiero Scientifico Editore 29 (4), 32-39
Opioids in the therapy of non malignant moderat-severe chronic pain : clinical audit in a geriatric rehab cohort and overview on metabolization, pharmacological interactions …
DL al.
SIFO Bulletin on Line ITA www.bollettinosifo.it 69 (1), 22-28
The Rectus-Adductor Syndrome: The Role of Manual Therapy and Tailored Exercises in a Comprehensive Rehabilitative Protocol. An Experience with Non?Professional Athletes …
LDL Lorenzo L., Di, Pezzella, Buonfino,Calvano, Arrigo, Cocozza
Journal of Rehabilitation and Pain Medicine 1 (1 2023), 1-16
​
2022
Paracetamol, NSAIDs, bisphosphonates, denosumab, teriparatide and opioids to supplement physical therapy and corsets in the treatment of Genant-type vertebral fractures of the …
MB Luigi Di Lorenzo, Clementina Spiaggia, Enrico Buonfino
SIFO Bulletin on Line ITA www.bollettinosifo.it 68 (6), 497 2022
The value of TECAR in pain management after vertebral amielic fractures
CS Luigi Di Lorenzo, Buonfino Enrico
ISPRM 2022 - 16th World Congress, Lisboa - Portugal | July 03 - 07 5 (3), 3 2022
Management, Occupational Case Mix during Covid in Rehab
CR Luigi Di Lorenzo
ISPRM 2022 - 16th World Congress, Lisboa - Portugal | July 03 - 07 5 (3 … 2022
Tossina botulinica e spasticità nell'adulto over 65: indicazioni AIFA, File F e percorsi in Regione Campana
DLL Barbieri M, Cocozza R, Falzarano C, Calvano F
SIFO Bollettino Italian society of pharmacy 2 (May June 22), 78-85 2022
Hypoalbuminemia in the undernourished elderly person in intensive rehabilitation: a case series retrospective analysis for a health lean management approach in regione campania …
Di Lorenzo L, Cocozza, Barbieri
IJCMPR 8 (7), 343-347 2022
Management of tied up revenues and funds after bankruptcy of a municipality: old and recent rules and guidelines in Italy
LDIL Oriana Vinciguerra, Vincenzo Golini
Open Journal of Business and Management 10 (4), 1853-66 2022
Ipoalbuminemia dell'anziano iponutrito in Riabilitazione Intensiva: le aziende regionali cambiano "registro". Review narrativa
DLL Barbieri M.
SIFO bollettino 68 (2), 56 2022
Gait abnormalities in the patient with Syndrome of inappropriate antidiuretic hormone secretion: a case studied with Gait Analysis
VI Di Lorenzo luigi, Cocozza Raimondo
Journal of modern Rehabilitation 2 (2), 18 2022
La Gestione delle somme a destinazione vincolata dopo il dissesto finanziario. Review narrativa, pareri ed interpretazioni locali per la Città di Piedimonte Matese
LD Oriana Vinciguerra
Book 1, 67 2022
The case of the italian Pharmacies and parapharmacies of services from the italian Law 502/92 up to Covid and the Supreme Cpourt of Cassation sentence 2022: from "distributors …
B Di lorenzo, Cocozza, Maisto
jCRMP 8 (7), 340-342 2022
Book Chapter CAP 2° Par. 2.2 "La centralità del paziente in riabilitazione dello sport: efficacia, efficienza ed organizzazione in Riabilitazione e Osteopatia nello Sport
D Civitillo
Book : Riabilitazione e Osteopatia nello Sport 2021 1, ISBN: 978-88-299-3201-6 2021
Radial Shock Waves In Painful Dystonic Retrocollis Treated Either With DBS And Botulinum: A Case Report With Short Narrative Literature Review
di lorenzo Civitillo
British journal of medical and health science 3 (2)
2020
Respiratory rehabilitation at home: a review of aims with a focus on the clinical care pathway. Submitted & in review
2019
Klingon headache" - a case report of mimic new daily persistent headache associated to primary essential cutis verticis gyrata.Clin Ter 2019; 170 (2)
​
2018
I.S.Mu.L.T. Achilles tendon ruptures guidelines
Oliva F., Bernardi G., De Luna V., Farsetti P., Gasparini M., MArsilio E., Piccirilli E., Tarantino U., Rugiero C., De Carli A., Gaj E., Lupariello D., Vadalà A., Baldassarri M., Buda R., Natali S., Perazzo L., Bossa M., Foti C., Mahmoud A., Pellicciari L., Biz C., Fantoni I., Buonocore D., Ruggieri P., Dossena M., Galeone C., Verri M., Chianca V., Collina A., Di Lanno I., Di Lorenzo L., Di Pietto F., Innocenti B., Fini M., Finotti P., Frizziero A., Gamberini J., Forte A.M., Via A.G., Moretti B., Padulo J., Picerno P., Veronesi F., Vetrano M., Vulpiani M.C., Zappia M., Maffulli N. Original Article, 310 - 363 doi: 10.11138/mltj/2018.8.3.310
​
2017
I.S.Mu.L.T. first-time patellar dislocation guidelines
M.L.T.J. Vol. 7 (No. 1) 2017 January/March
doi: 10.11138/mltj/2017.7.1.001
​
2016
C1-C2 SUBLUXTION WITH AN ASSOCIATED ARNOLDCHIARI MALFORMATION PRESENTING AS SPASMODICTORCICOLLIS. A 1-YEAR FOLLOW UP CASE REPORT
DI LORENZO LUIGI AND MUCCIO CARMINE FRANCO
JOCRIMS, 1(3): 77-81, 2016 www.ikpress.org
2015
24
Successful treatment of chronic donor site pain following autologous iliac crest
bone harvest with fluoroscopy-guided superior cluneal nerve blockade
Anesthesiology and Pain Medicine
IN PRESS 2015 accepted feb 2015
23
Combination of pharmacotherapy and lidocaine analgesic block of the peripheral trigeminal
branches for trigeminal neuralgia: a pilot study
Fabrizio Di Stani , Christine Ojango , Demo Dugoni , Luigi Di Lorenzo , Salvatore Masala , Roberto Delfini ,Gianluca Bruti, Giovanni Simonetti, Elcio Juliato Piovesan, Andrea Gennaro Ruggeri
Arq Neuropsiquiatr 2015;73(8):660-66
2014
22 The use of odds ratio in large studies.Warning to readers.
Accepted Feb 2014, in press
Di Lorenzo l. Forte A. Forte F

2013
21
The rationale of analgesic intra-articular treatments in osteoarthritis pain
Luigi Di Lorenzo, Pappagallo, F. Di Stani
European Journal of Musculoskeletal Diseases. 12/2013; 2.

20 Gait analysis in hip viscosupplementation
for osteoarthritis: a case report L. Di Lorenzo - Reumatismo, 2013; 65 (4): 169-172

19 Insight in spastic musculoscheletal structures in Cerebral Palsy: impaired or compensatory structural changes?
Luigi di lorenzo, forte AM, Forte F Muscles, Ligaments and Tendons Journal. 2013 3(4), 350-358

18 U ltrasound guided onabotulinum injection in chronic migraine:
a case series. Ultrasound Anesthesia Journal 2013; 1(1):6-13
L. Di Lorenzo, F. Di Stani, D. Santopadre, C. Foti
Di Lorenzo et al.
17 Neural Modulation of Hemiparetic Shoulder Pain by Repetitive Ultrasound-Guided Suprascapularis Nerve Block
Open Journal Anaesthesiology 2013
Di Lorenzo L., D. Santopadre
16
Does Ultrasound Guidance Facilitate Facial Botulinum Injections? HEADACHE Journal (Wiley), Vol 2013, 52:2 Di Lorenzo L, Foti C, Forte A, Di Stani F, Pappagallo M.
15 IS CALCIFING TENDINITIS OF SHOULDER BEST TREATED WITH ULTRASOUND GUIDED PERCUTANEOUS NEEDLING AS FIRST LINE APPROACH? A CASE REPORT
Di Lorenzo L, Foti C, Forte A, Forte F, Corbisiero A, Pappagallo M
Gazz Med Ita FORMERLY Arc Sc Med i2013, March(3)

2012

14 Cancer Pain Managment with a Venom of Blue Scorpion Endemic in Cuba, Called Rhopalurus Junceus " Escozul"
Di Lorenzo L., Palmieri Chiara , Cusano Antonio and Foti Calogero. The Open Cancer Journal, 2012, 5, 00-00

13 Intra-Articular Treatments Horizons in Osteoarthritis
Di Lorenzo, J Arthritis 2012, 1:1

2011

12 Evaluation of a Novel Topical Essential Oxygen Oil for the Treatment of Pain in acute tendonitis and sprains
Pappagallo ; Raffa, Di Lorenzo ed altri - Muscle Ligament Tendo Journal www.mltj.org n.1(1) -25-30, 2011
11
Managing osteoarthritis and joint pain at work: helping the primary care physician educate patients who rely on non-prescription NSAIDs
Luigi Di Lorenzo, Marco Pappagallo - Gimle April-June 2011 www.gimle.fsm.it

2010
10:
The Addition of Tramadol as a Second Opioid May Improve Pain Relief in Severe Osteoarthritis:
A Prospective Study
Luigi Di Lorenzo, Calogero Foti,Alfonso Maria Forte, Enzo Palmieri, Rita Formisano,Abraham Vatakencherry And Prof Marco Pappagallo
© 2010 World Institute of Pain, 1530-7085/10/$15.00 Pain Practice, Volume ••, Issue ••, 2010 ••–•• Early on line 07.Sept.2010
2009
9:
Acetabular Psoa Impingment-like-syndrome in osteoarthritis and tomographic study of the femur acetabular joint. A case report.
Di Lorenzo Luigi, Yanow Jennifer and Pappagallo M
Joint Bone Spine - Volume 76, Issue 1, January 2009, Pages 98-100
2008
8:
Cervical and trochanteric hip fractures: different stories and different outcomes?
Di Lorenzo L.
Eur J Phys Rehabil Med. 2008 Sep;44(3):367-8; author reply 368-9. No abstract available.
7:
Tramadol and strong opioid: synergistic or additive opioid effect?
Di Lorenzo L.
Pain Pract. 2008 May-Jun;8(3):214-5;

2007
6:
The value of the D-Dimer assay for predicting vein thrombosis in rehabilitation patients receiving prophylactic low molecular weight heparin doses.
Formisano R, Buzzi MG, Cicinelli P, Voogt R, Rinnenburger D, Morelli D, Terziani A, Sanguigni S, Di Lorenzo L.
Brain Inj. 2007 Dec;21(13-14):1419-24.
5:
Chronic lumbago after unstable intertrochanteric femoral fracture: a new syndrome or sporadic feature of hip biomechanics after surgery? A case report
Di Lorenzo L, Forte A, Landolfi A, Di Mario M, Formisano R, Gatto S.
G Ital Med Lav Ergon. 2007 Apr-Jun;29(2):210-3. Italian.
4:
Sunitinib malate and multiple receptor tyrosine kinases inhibitors: are they also novel drugs for chronic and neurophatic pain?
Di Lorenzo L.
J Clin Oncol. 2007 Jul 1;25(19):2858-9; author reply 2859-61. No abstract available.
3:
Low back pain after unstable extracapsular hip fractures: randomized control trial on a specific training.
Di Lorenzo L, Forte A, Formisano R, Gimigliano R, Gatto S.
Eura Medicophys. 2007 Sep;43(3):349-57. Epub 2007 May 28.
2006
2:
Pain relief in early rehabilitation of rotator cuff tendinitis: any role for indirect suprascapular nerve block?
Di Lorenzo L, Pappagallo M, Gimigliano R, Palmieri E, Saviano E, Bello A, Forte A, DeBlasio E, Trombetti
Eura Medicophys. 2006 Sep;42(3):195-204.
2004
1:
Hemiparetic Shoulder Pain Syndrome Treated with Deep Dry Needling During Early Rehabilitation: A Prospective, Open-Label, Randomized Investigation
L. DiLorenzo , M. Traballesi , D. Morelli , A. Pompa , S. Brunelli , M. G.Buzzi, R Formisano Buzzi,
Journal of Musculoskeletal Pain (ISSN: 1058-2452) Volume: 12 Issue: 2 , 2004